WELCOME
Research and Communications Agency
Turtleback Interactive provides a wealth of resources to our clients. From our headquarters in La Jolla, California, our team covers a wide variety of topics and industries. We produce and host the non-partisan Digital Politics Podcast that explores how digital technology is changing the political landscape. The E-Voter Institute is our arm that addresses political campaign research and positioning.
We also produce and host the Empowered Patient Podcast that addresses the changes that are taking place in healthcare thanks to mobile technology and advances in genomics and big data.
The At the Top Journal, is an independent journalism initiative.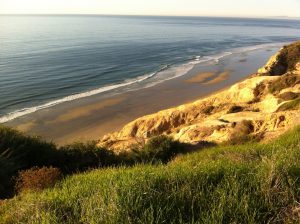 Research and Competitive Analysis Agency Dedicated to Results
We aim to give clients the objective information that they need to design strategic plans and reach desired audiences. Our team puts the Internet front and center while keeping an eye on traditional media. With experience in the political, non-profit, academic, and consumer worlds, our team listens and asks questions to get at the core of the challenge. Applied biometric and advanced neuroscience tools can complement traditional polling, focus groups and online surveys.
Take your business farther by partnering with our research and competitive analysis agency.
Origins of Turtleback Interactive
A well-known scientist (some say it was Bertrand Russell) once gave a public lecture on
astronomy. He described how the earth orbits around the sun and how the sun, in turn, orbits around the center of a vast collection of stars called our galaxy. At the end of the lecture, a little old lady in the back of the room got up and said, "What you told us is rubbish. The world is really a flat plate supported on the back of a giant tortoise." The scientist gave a superior smile before replying, "What is the tortoise standing on?" "You're very clever, young man, very clever," said the old lady. "But it's turtles all the way down!" (With thanks to Stephen Hawking and A Brief History of Time.)
It may well be that what holds up the Internet is an infinite tower of turtles.