DIGITAL POLITICS
Connect with Thought Leaders through Our Digital Politics Podcast
Since 2007, the Digital Politics Podcast with host Karen Jagoda has explored the intersection of politics and technology. Listeners from around the globe tune in to learn about how digital and mobile technologies are changing the landscape of politics and advocacy. We strive to deliver unique and interesting content that you cannot find anywhere else.
Digital Politics Podcast is a project of the E-Voter Institute, a market research and consulting firm based in La Jolla, California. We are dedicated to creating new and innovative ways to leverage Internet tools for campaigns and special projects. Our clients gain access to a multitude of solution providers of online strategies.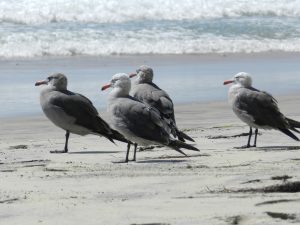 Discover New Technology with Our Political Podcast
Key topics of the show include television, online and mobile ads, social media and the power of peer-to-peer, message testing, online fundraising, and cross media strategies. Our listeners regularly learn about the latest trends in how digital tools are changing politics. We regularly feature executives from leading campaign consulting firms, digital startups, established polling firms, social media, and grassroots organizations.
The weekly podcast is available on Apple podcasts, Amazon music/Audible, Spoton, Spotify, Radio.com, Ganna, Deezer, Stitcher, Google Play Music, Tunein, iHeartRadio and the Libsyn Network. Expand your knowledge of technology and politics by subscribing to our podcast today.
Taking the Lead On Researching Political Trends
Many of our international listeners are involved in political and advocacy campaigns and companies offering them tools to win campaigns. They tune in every episode to get the scoop on the latest political trends. Some of our listeners are journalists looking for interesting stories, activists in search of tools to level the playing field and students of the political process. Join our growing international community to get a leg up too.
Our podcast includes many great discussions about engaging minority voters, big data, visualization, and geo-targeting, and best practices for mobilizing and organizing. This covers everything from the effectiveness of email and direct mail to how campaigns are using digital video targeted to specific voters.