E-VOTER INSTITUTE
Leveraging Online Tools for Political and Advocacy Campaigns
E-Voter Institute is the only non-partisan organization with the express mission of promoting the use of online tools in political and advocacy campaigns. Founded in 1999, the Institute has conducted original research on voters and political consultants. We have organized conferences and webinars with industry experts across the spectrum. Our organization has also published two books on the subject of the convergence of politics and the Internet. Since 2007, we have produced the weekly web show the Digital Politics Podcast.
We focus on advanced research techniques as well as traditional on-line surveys and focus groups to better understand loyal base voters as well as swing, independent and persuadable Democrats and Republicans. We also conduct research about the needs and opinions in the political consulting industry. The E-Voter Institute serves clients across the political spectrum from our headquarters in La Jolla, California.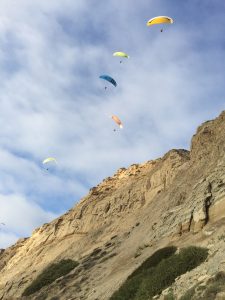 Develop Strong Online Strategies for Reaching Voters
In combination with a wide variety of partners, E-Voter Institute can enhance your cross-media strategy, predictive modeling of voters, and outreach tactics. The goal is always to expand your campaign's effectiveness and to use limited resources in the most effective ways.
Connecting with Voters Across the Nation
We continue to develop resources to help campaigns and causes better understand how online and mobile tools can help find donors, mobilize, persuade, and get out the vote. Jump-start your campaign by partnering with our research and consulting firm today.
Previous E-Voter Institute Research
Since 1999, E-Voter Institute has conducted research about voters and political consultants with a variety of partners. Some of the conclusions were surprising at the time but have shown to be early indicators of real change in the political landscape. Get a few chuckles as well as insights about current challenges like how to reach women voters from this collection of reports.
Here is some Past Research for you to view
WHO WE ARE
Karen Jagoda is the co-founder and President of E-Voter Institute and the host and producer of the Digital Politics Podcast and Empowered Patient Podcast. She and her team focus on the convergence of politics and technology and continue to research the most advanced tools to better understand voters. This work dovetails with the convergence of digital technology and healthcare and informs the investigation of precision medicine that is the main theme of the Empowered Patient Podcast.